choosing the right stylist for your wedding day
Your wedding day should be one of the most memorable events that takes place in your life. It shouldn't be filled with stress and worry. Choosing the right stylist for your wedding day will alleviate a lot of worry and stress off of your shoulders. We will map out every detail of your big day and even the days, weeks, months leading up to the wedding. We want you to feel at ease knowing that we have the best wedding hair and makeup experts in town. Use our guide below to ensure your wedding day and the days leading up to it goes as planned and as smooth as possible.
3 months before your wedding
Schedule your consultation appointment, trial run appointment, and wedding day appointment.
Your consultation appointment will be the perfect time to bring any pictures you may have, many brides love using pinterest to get inspiration for hair as well as makeup. We want the wedding day to be as stress-free as possible for the bride so we suggest deciding on a style and reserving a trial run appointment so you can see the way it looks and any changes or tweaks can be made then and not on the day of the wedding. After you have your look decided on you will then want to reserve your wedding day appointments to ensure availability for enough stylists. This is imperative especially if you have a large bridal party.
A question we always get is, "Should my bridal party and I come to the salon or have the stylist come to us?" There is an on-location fee associated with traveling and packing up the salon for hair and makeup but we highly recommend it and believe it always works out better for the bride. It tends to work out best when the bride can be at home, hotel or the venue itself. Many venues will have a bridal suite for the bridal party to get ready together. This will help save on time and take stress off of everyone instead of traveling to and from the salon. The stylist will bring everything needed for hairstyles, updos, and makeup so you won't have to worry about a thing. This will make "getting ready" fun and enjoyable!! We want you to be able to sit back and relax while your sipping on champagne, listening to your favorite tunes and hanging out with your friends and family...all while our stylist is making you fabulous of course.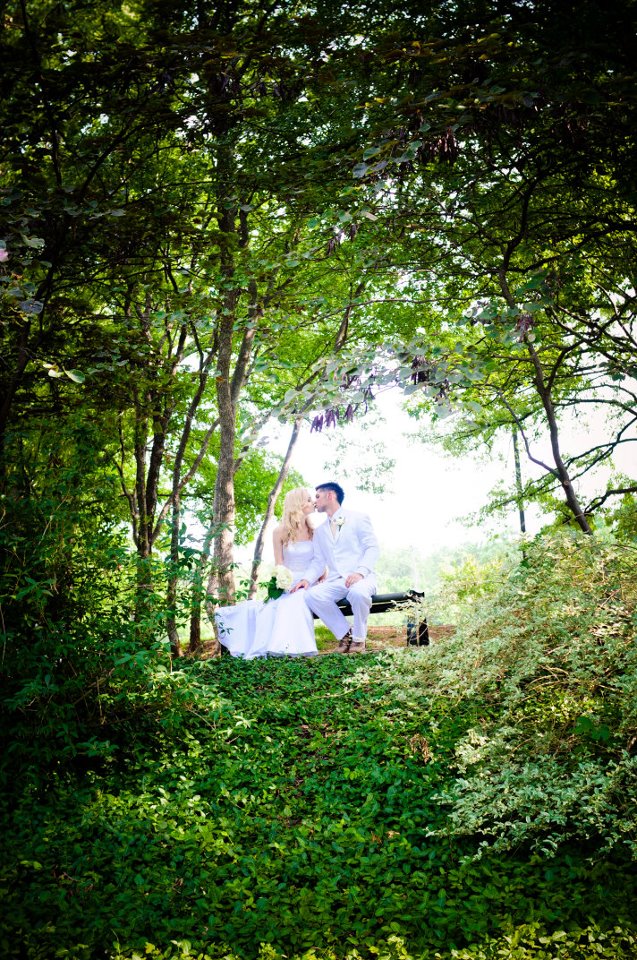 2 weeks before your wedding
Schedule any routine or new hair style/color appointments
Schedule nail and facial appointments
If you regularly color your hair or want to change up your hair color or style for your wedding be sure and schedule your appointment day to be two weeks prior to the big day. This will give your hair time to adjust to the new color, treatment, or haircut.
This will also be the time to schedule your nail appointment. You will want to get your nails done just a few days before the wedding so be sure you put this on the books so your not frantically trying to get in to the salon the day before!
The morning of your wedding
Prepare your face, body, and hair for the wedding. Be sure your bridal party has done the same.
There seems to be a huge misconception that "dirty hair" is more manageable to work with. Well, we are here to tell you that dirty hair is NOT necessary for an up-do nor do we recommend it. There is no need for greasy hair and tons of dry shampoo to try and correct it. We have hair products that help us with styling up-dos and hard-to-curl hair. We always recommend shampooing your hair and using a volumizer the night before or day of the wedding. Start at the scalp and work all the way down to ends. Volumizers are a girls best friend when doing curls or an up-do. You will also want to blow dry your hair for added volume and hold. We suggest asking your stylist for any additional products she recommends for you to use in preparation for your wedding day.